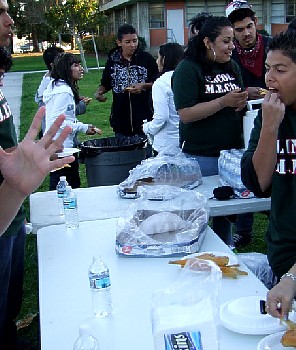 DSCF1739opt.jpg
Tamales are served to help sustain energy through the next 4-1/2 hours of school board meeting.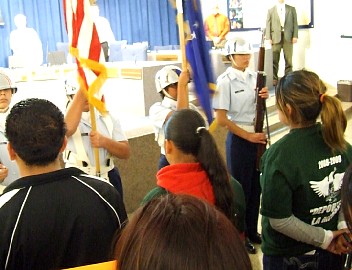 DSCF1745opt.jpg
As the board meeting begins, a JROTC color guard and students opposing JROTC rifle ranges stand face-to-face for the pledge of allegiance.

DSCF1747opt.jpg
Several hours into the meeting, the rifle range agenda item is finally addressed. San Diego Board of Education trustees listen to speakers on both sides of the issue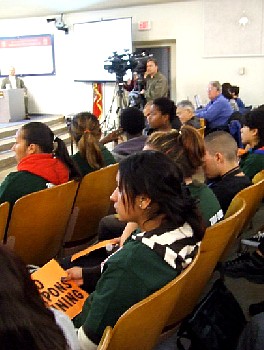 DSCF1753opt.jpg
The auditorium crowd overwhelmingly opposes marksmanship training in schools.